Welcome to The Young in Heart
Support Bristol Township Active Life Center
on Giving Tuesday to make a difference in the lives of area senior citizens.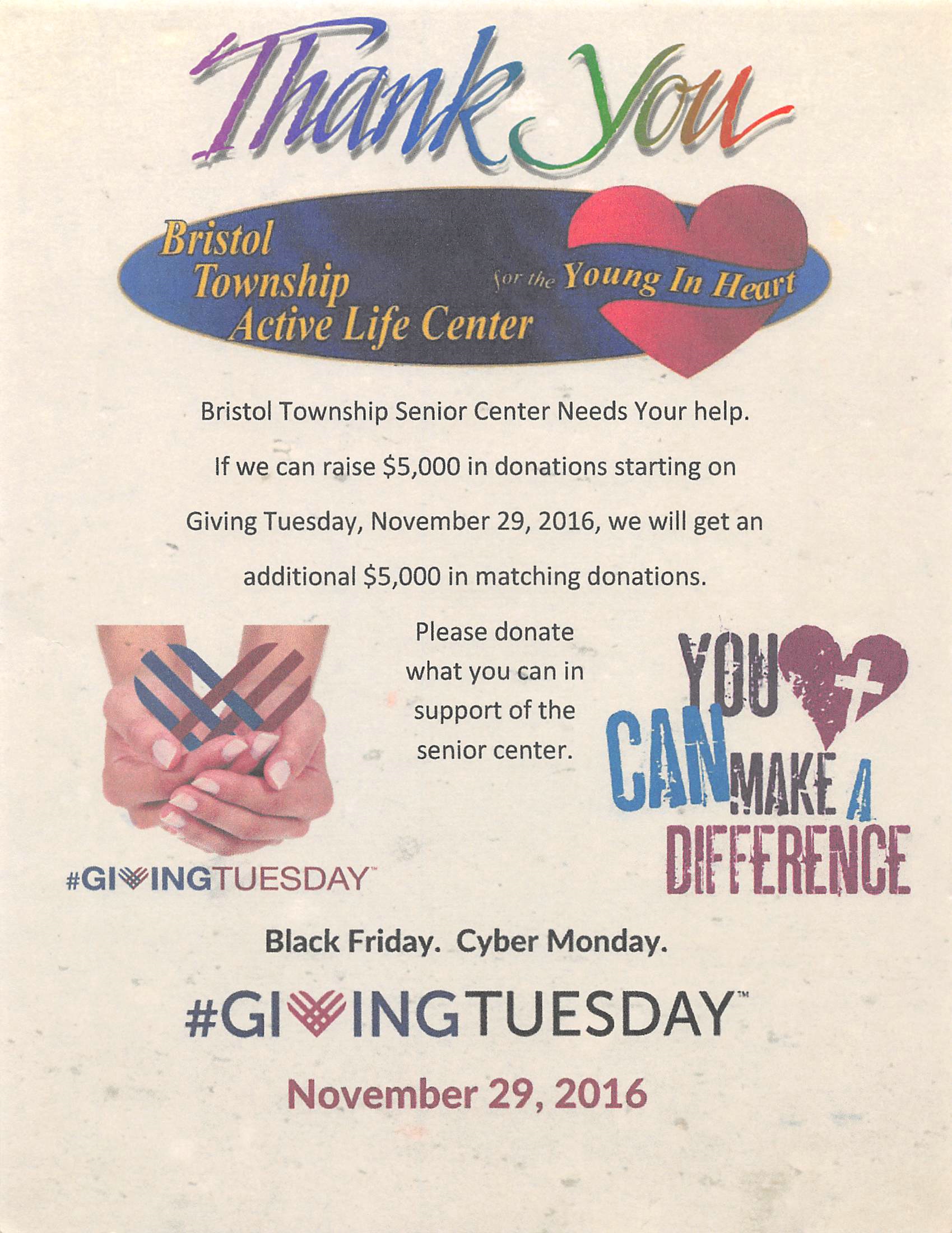 CLICK HERE FOR MORE INFORMATION
Giving Tuesday Wish List
close new window when done to get back to main page.
New helpful resources now available on the links tab at top.
Click Newsletter tab at top, to see our current issue.
If you would like to donate to center, click the button below
or stop in the center.
Phone Number: 215-785-6322 Fax Number: 215-785-4585 We are located at: 2501 Bath Road, Bristol, PA 1900 Email us btscoffice@comcast.net